It's time to get it all on the table - if you want to join in, just click the link at the bottom (hosted by

Mamarazzi

)
I've been running just over a year now. And I

confess

that I have aspirations to be able to run farther, regularly (than 3 miles) and faster (than I am now). But I am just glad to be pounding the pavement.
Also, with running, I

confess

that one of the reasons that I like running with music is that I can't hear myself breath - and believe me, that's a good thing. I am huffing and puffing and sound like someone gasping for their last breath. After about a mile it calms down a bit, but that first little bit is kinda disturbing.
I

confess

that I have discovered body glide. Without going into details that will leave you with mental images you may not be able to shake, I'll just say body glide is a wonderful thing.
Says "Great for Feet" - that's not where I use it.
I have been home all week on my "stay-cation", and I

confess

that it has been rather relaxing. I've been able to shop during the day, get a spa peddi, and hit the tanning bed (no judging, please).
I

confess

that I am super-duper excited about seeing "The Lion King" this weekend at the Peace Center in Greenville, SC with a good friend. I bought the tickets for her birthday, (and for me too!).
I

confess

that the crock pot bread (which you can find here) did not turn out as well as I'd hoped. But my normal method for Almost No-Knead Bread did, which made me happy.
Click the button and check it out, then add your bloggin' self as well.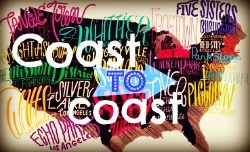 Lastly, I

confess

that I when I figured out how to add a blog button on my blog, I was oh so proud of myself! I also created an avatar. I love all things google - and last night it was Picasa coming to my rescue.
What are you confessing this week? Hit the link to join the fun!
Pin It Now!